Posted on | October 1, 2015 | No Comments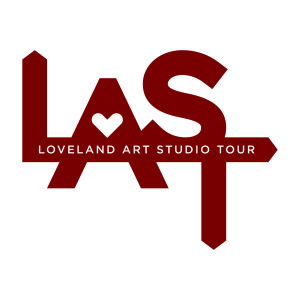 The 7th Annual Loveland Art Studio Tour Held October 10-11 & 17-18
Tour area studios, visit with artists, and invest in their work
Loveland, CO. – The 7th Annual Loveland Art Studio Tour will be held the second and third weekends in October. This exhibition is an exciting opportunity for community members and art collectors to see inside local artists' studios, free of charge. The event dates are Saturday and Sunday, October 10th and 11th, and Saturday and Sunday October 17th and 18th, 2015, from 10:00 a.m. to 4:00 p.m. each day.
The event is designed to enhance the recognition of the art community in Loveland and allow visitors to see firsthand the quality of work being produced locally. Visitors will be able to see what artists are currently working on, and will get the first look at newly completed artwork. They will also get an inside look at aspects of the culture of the art world. Tour the studios of artists around town as well as the newly renovated ArtWorks and the new $8.9 million ArtSpace facility downtown.
There will be an opening reception for the tour held on Friday October 9, 2015 from 6:00 to 8:00 PM at the Loveland Museum/Gallery. On September 11th, LAST hosted a Meet the Artist reception, where more than 200 community members were able to talk to participating artists about their work and studio spaces. A preview show featuring art from artists and galleries participating in the tour will run through November 1st at the Loveland Museum/Gallery.
Admission to all participating galleries is free for both weekends of the tour. Brochure map will be provided for attendants of the event helping them navigate the participating galleries and artist studios. Using the brochure map, visitors can plan their walking, biking, or driving route between galleries and studios. These brochures are now available at the Lincoln Gallery, the Loveland Museum/Gallery, local galleries, and other local businesses.
There are still opportunities for local businesses to sponsor LAST. If you are interested in becoming a sponsor as an individual or business, please contact Anna Hultin at 970.219.9506, or e-mail lovelandartstudiotour@gmail.com.
About the Loveland Art Studio Tour
Loveland Art Studio Tour, now it its seventh year, takes place over two weekends in October. The 2015 Tour dates are October 10-11 and 17-18. Artists open their galleries or studios to the public to showcase their artwork, including works in progress, and their creative process. Attendees are encouraged to walk, bike, or drive to participating galleries, get to know area artists, and support them by purchasing their work. Major sponsors include the Thompson Valley Art League, Loveland Museum/Gallery, and the City of Loveland. Learn more at http://www.lovelandartstudiotour.com/, or www.facebook.com/lovelandartstudiotour.
Posted on | May 29, 2015 | No Comments
SMC is helping a disaster recovery group share the news of the ongoing work and successes it is having in aiding those impacted by the 2013 flood in Colorado.

UMCOR coordinates labor, resources to ensure Milliken, CO family has a safe, healthy home
Milliken, Colorado, a Weld County town of a few thousand, sits six miles east of I-25 on Colorado Highway 60. A number of local streams, the Big Thompson, Little Thompson and South Platte Rivers, and several irrigation ditches that serve the surrounding land run around and through the community.
Normally, those ditches and tributaries are a lifeline for those in this high plains agricultural area; but during the September 2013 deluge, the floodwaters flowing through them left their banks. Rivers changed course, disrupted lives, and destroyed property. For many Milliken residents, including those living in the 33-unit Evergreen Mobile Home Park, life was challenging enough. Then the flood washed away what little they had.
Andrea Luciano and her family – her mother, young sister, and three daughters – were already struggling. Andrea, a single mom, cares for her three children and infant sister while her mother, also a single parent, works to support the household. When the flood came, their home of five to six years, along with the homes of most of their neighbors in the vulnerable, low-income community, sustained significant damage.
"The biggest problem was that park residents were evacuated, and were not allowed back in for at least 10 days," notes UMCOR Case Manager Melinda Ciricillo. That was at least in part due to safety concerns over the property, which sits in the flood plain, along with the fact that the three rivers made every bridge in town impassable, isolating all of Milliken for four to five days. "Some of the homes were moved around by the water, some were completely destroyed, and while Andrea's stayed put, it had a lot of water that got in and just sat there." What was left when the water receded was ruins – soaked flooring, walls, furniture, personal possessions – and the mold that inevitably followed.
The family also faced other challenges. Evergreen Mobile Home Park and the adjacent Martin Family Trailer Park provide the only low-income living situation in Milliken, where some residents have lived for 40 years. 35 homes in the two parks were destroyed, and eight were severely damaged. 200 people were evacuated, and the parks' residents scrambled to find temporary housing of any kind. One large family was housed by the town in its new, not-yet-opened museum.
The change in the adjacent river's course changed the floodplain itself, and their mobile home was old enough that moving it was not an option. The town considered buying the land where these homes were and turning it into a public park, without adding any other affordable housing options, and struggled to balance long-term safety and short-term disaster recovery needs. It would ultimately take four months for them to get back into their home. Emotions flared and tempers ran short.
"It really left them in limbo. They lost everything, and were facing tremendous uncertainty." On top of all that, the family had to split up. Andrea and her three daughters found temporary living space, while Andrea's mother and infant sister had to find separate accommodations.
"There had been a lot of activity in the immediate aftermath of the flood," Melinda recalls. "They received some FEMA funds. In some cases they were not eligible for certain programs or funds. Volunteers came soon after the flood to muck out and clean the unit and do some repairs. She was very grateful to have the help she got; but it was clear much of the work had not been done by experienced folks. It was fine, it was safe, but it wasn't finished."
The result was a serviceable but incomplete living situation. Trim was missing and drywall unfinished, leaving gaps and seams that were tempting for the young Luciano children to poke, pick, and pull at. Andrea, meanwhile, was not aware that there were any other sources of assistance available to her.
That's when a neighbor, an older gentleman who was also one of Ciricillo's clients, stepped in. The man, who Ciricillo describes as "a patriarch of the community" told the family to contact Ciricillo through Weld Recovers to see if the UMCOR team could help.
Ciricillo opened a new case file for Andrea, and brought in Project Manager Larry Glover to visit the home and make an initial assessment. The Salvation Army, which was very active in Milliken during the early phases of the recovery process, provided just over $400 in funding for the materials needed to get the home where Glover wanted it to be. Volunteer Coordinator Deb Campbell went to work finding volunteer groups that could go to work helping the Lucianos' lives return to normal.
Glover had noticed, during his initial walk-through, that the toilet lacked a seat, which stuck with him. "I didn't feel right about that with the little girls living there," he said. Later in the week, he brought and installed a new seat for them as a Christmas gift. In an odd series of events involving the theft, replacement, and return of a Christmas tree in front of a burger restaurant that was near the Weld Recovers office, Ciricillo got the family the Christmas tree the Luciano children were longing for.
The Watermark Mission team arrived from Wisconsin to tackle the long list of work, and then some. "They really went the extra mile," notes Ciricillo. "They found that the stairs, for example, while functional, but wobbly. Even though they were serviceable, Watermark volunteers were concerned about the kids using them. Even though it was not on the work order, they took it upon themselves to fix them to make them as sturdy, solid, and long-lasting as they could be."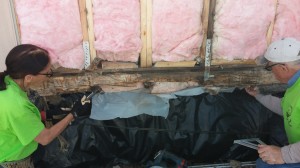 One crew was on site working before Christmas, and the family was making tamales as part of their Christmas meal. The Lucianos sent all of them away when the day's work was done with a bag of fresh tamales.
"The Watermark team made a strong connection with the family," Campbell notes. "They worked a total of 162 hours on the Luciano home." Another task where they went above and beyond, she adds, was in replacing the door to the furnace closet. "It had been damaged and removed, and the opening was an odd size since it was in a mobile home. We didn't have the budget to order a special size as a replacement. The Watermark team brainstormed and designed a cover out of leftover paneling, and they used that to secure the closet from tiny, curious children, while allowing access to the furnace."
That left most things done, and a clear, short list of tasks remaining to make the Luciano residence whole once more. A volunteer team from Sunrise UMC in Colorado Springs, a church community that has played a big role in helping Northern Colorado recover from the 2013 flood, will finish that work this June, in just a couple of weeks when they make yet another trek north along the Front Range to help Northern Colorado flood victims.
"There is some additional work to be done on the exterior of the home," notes Ciricillo. There's some siding to be completed, and the whole home needs a coat of paint." Andrea is picking out colors, and Melinda is optimistic that that the Weld Recovers Unmet Needs Committee will provide the $450 to purchase the paint and supplies. Sunrise UMC volunteers will then happily apply it, and, quite literally, put the finishing touches on
Posted on | May 29, 2015 | No Comments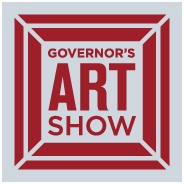 24th Annual Governor's Art Show Announces Awards
Outstanding works by participating artists and local students honored
Loveland, Colorado – The 24th Annual Governor's Art Show has honored 11 works by artists participating in this year's show. A panel has named one piece Best in Show, and has designated 10 other pieces with Awards of Merit. Work by local students was also honored, and those young artists received scholarships funds from the Loveland and Thompson Valley Rotary Clubs.
"We are proud of the 24-year track record the Governor's Art Show has established of being a place to see and purchase some of the best work by the best artists from throughout Colorado," said Show Director Pam Osborn. "Entries and interest in the show keep growing each year, and we welcome those interested in seeing and owning these works to Loveland."
This year's selection for Best in Show, receiving a prize of $1,000, is Emerge, flatwork by Windsor artist Mark Bailey. Bailey's participation in this year's show is the first time an artist has come full circle during the Governor's Art Show's 24 years. In 2001, Bailey, then a senior at Thompson Valley High School in Loveland, received a Rotary Art Scholarship from the show of $1,000. He went on to study and launch his professional career, and this is the first year he's entered the Governor's Art Show.
"I'm absolutely thrilled to be a part of the show this year, and excited to receive such an award. It is a really special occasion for me, being the first time showing my work in Colorado, in my home town at that, and to win Best in Show is truly an honor," said Bailey.
Ten other pieces were given 2015 Merit awards, and $100 was presented to each of these artists. Those works can be seen here, and include:
Laundry Set Sail, Flatwork, by Dawn Normali
Sotto Voce – A Low Soft Voice, Flatwork, by Don Hamilton
A Little Mischief, Flatwork, by Ezra Tucker
Orange Sky, Flatwork, by James Biggers
Greenback Cutthroat, Flatwork, by Jeff Legg
Captain Percival Clankingstone, Sculpture, by Jon Paul Price
Meme, Sculpture, by Mark Leighliter
Winter Railyard, Flatwork, by Ron Zito
Crusin', Flatwork, by Sherrie York
Onward, Sculpture, by Wayne Salge
Leighliter has a number of sculptures featured in a garden that will be in September's "Gardens of the Year" issue of San Diego Home/Garden Lifestyles magazine.
Sherri York's Cruisin' reduction linocut was also accepted into the Birds in Art exhibition at the Woodson Art Museum in Wisconsin for the 40th anniversary of that museum's flagship show, which is widely recognized as the premiere exhibition of bird art in the country.
Student winners and recipients of $2,000 Loveland & Thompson Valley Rotary Art Scholarships this year include:
Brody Olson, Thompson Valley High School, for Above All Else, a digital work.
Macy Funk, Berthoud High School, for Vintage, a work in color pencil.
Tori Knutsen, Mountain View High School, for Float, done in pen ink.
The Governor's Art Show Opening Night Gala will be Saturday, May 30 from 5:30 p.m. to 9:00 p.m., and is the public's first opportunity to view and purchase pieces on display by this year's select group of artists. Tickets are available on the Governor's Art Show website.
This show is open to the public May 31 through June 28, 2015 at the Loveland Museum/Gallery during regular museum hours. The Loveland Museum/Gallery is located at 503 North Lincoln Avenue in downtown Loveland, Colorado. Visit the museum's website for more information and hours of operation.
As part of the show's opening weekend, the annual Plein Air Demonstration and Auction will be Sunday, May 31 from 9:00 a.m. to 1:00 p.m. at Osborn Farm. More than a dozen artists will create and display work during this family-friendly event. Osborn Farm is located at 1230 South Boise Avenue in Loveland.
In addition, Heather Arenas, Dan Augenstein, Pat Saunders-White, Jeff Legg and Carolyn Barlock will do live demonstrations on Saturday June 13, 2015 from noon to 3:00 p.m. at Loveland Museum/Gallery.
The 2015 show, as in years past, features a juried collection of outstanding works by Colorado artists. For more than 20 years, both the Loveland and Thompson Valley Rotary Clubs have combined efforts to sell more than $2 million of work by Colorado artists.
Beneficiaries of Sale Proceeds
This event is the largest fundraiser of the year for the Loveland and Thompson Valley Rotary Clubs. Funds raised through the sale of art at the show go to clubs' respective foundations. Throughout the year, funds are given to a wide variety of causes and groups, including the Thompson Valley Honor Society for painting Valentine hearts; shelter boxes for Haiti; medical supplies for those in need around the world; clean water projects in Nicaragua and Burma; shoes for children in Thailand; Trees, Water, People; Rotary International's "Stamp Out Polio" project; Project Self Sufficiency; House of Neighborly Service; art scholarships for local students' and Rotary Youth Leadership Camp scholarships.
About the Governor's Art Show
The Governor's Art Show is the largest fundraiser and a capstone project of the Loveland and Thompson Valley Rotary Clubs. It stands out as one of the most prestigious exhibits of original art in the Western United States. For more information about the Governor's Art Show, visit www.governorsartshow.org, call 970-663-0919, or email director@governorsartshow.org. You can also learn more at the event's Facebook page.
Posted on | February 25, 2015 | No Comments
Historic building becomes pop-up art space
for March Loveland Art Studio Tour fundraiser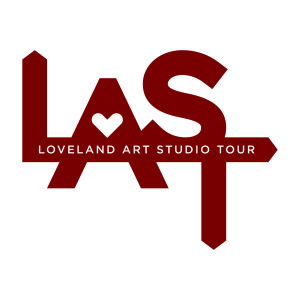 Loveland, Colorado – Like peanut butter and jelly, art and history just go together. And now there is a new opportunity for regional artists, history lovers and the community to bring them together again – not peanut butter and jelly, but art and community history – when the Loveland Art Studio Tour's Open Hang at the Pulliam Building opens March 20 and 21, 2015. A VIP opening and reception will be held Friday evening from 6 p.m. to 8 p.m. The Open Hang Show is free and open to the public from 10:00 a.m. to 4:00 p.m. Saturday.
Organized by the Loveland Art Studio Tour, the Open Hang is a way for area artists to share their work with the community and for art lovers to find pieces from local favorites or to discover new artists. "The Open Hang is a new opportunity for Loveland artists," said Sheron Buchele Rowland, LAST Executive Director. "We are excited about being able to showcase local artists in this format as well as show off this incredible historic building."
For a small fee, any interested artist can bring up to three pieces of artwork to display during the event. Any two-dimensional or three-dimensional media can be displayed during the event. Each artist is responsible for bringing their own "Command-style" hangers, pedestals or lights to display their pieces, as well as an artist's statement for display.
Open Hang events are occurring throughout the world and began in 1978 when Walter Hopps created the Museum of Temporary Art in Washington, D.C. Hopps' vision was that for 36 hours anyone could show anything in the gallery. These types of events occur on a regular basis everywhere from Berlin to Hong Kong and now in Loveland.
The event is a fundraiser for the Loveland Art Studio Tour, an annual event each October where local artists open their studios to the public. In addition to the art show, representatives of Restore Pulliam will be on hand Saturday to discuss the historic building's future as well as its past.
Here are the important details for interested participants: Artist entry fees are $20 per item submitted, or three pieces for $50. Student artists qualify for reduced entry fees, $15 per item, or three pieces for $35. There is a limit of three works per artist participating in the show.  There will be a 65/35 percent commission split for participating artists, which can be reduced for a limited number who sign up to assist during the event. Unsold artwork must be picked up between 4 p.m. and 6 p.m. on Saturday.
For more information about participating in the Open Hang, attending the show, or the opening night reception, visit lovelandartstudiotour.com.
About the Loveland Art Studio Tour
Major sponsors include the Thompson Valley Art League, City of Loveland, Steven Held Design, Full Circle Marketing, Shannon Marketing Communications. Learn more at http://www.lovelandartstudiotour.com/, or www.facebook.com/lovelandartstudiotour.
Posted on | February 24, 2015 | No Comments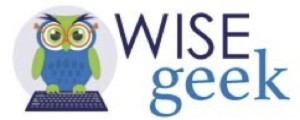 Effective, affordable online marketing service for small businesses focuses on driving web traffic, converting visits to sales, and delivering results
Loveland, CO – Every small business owner hears they need to improve their Internet presence to increase their business. They are bombarded by email solicitations, cold-calling sales people and media experts telling them what they should do. Meanwhile, they are trying to balance running a business every day. Many are left overwhelmed, paralyzed and failing to take advantage of new marketing opportunities.
Wise Geek Marketing solves this problem. It was created by two industry experts, Gordon Seirup and Vi Wickam, who realized they could leverage their combined talents and experience to create online marketing services that deliver results.
"Online marketing is about making the most of the system, not cheating the system," said Seirup. "It's a way to connect with your customers and prospects on the devices and networks they already use."
We all know that the days of flipping through the phone book to find a business are long gone. People look for the products and services they need online. The key is showing up where your customers are looking.
"To be successful in online marketing, you need to understand your clients, their business, and their customers," added Wickam. "Many online marketing companies don't take the time to get to know their clients. As a result, they miss opportunities to help those clients succeed."
Through a simple guided process, Seirup and Wickam work alongside their clients to implement a strategy that works for their business. "We want our clients to be able to concentrate on what they do best – running their business – while we do what we do best – online marketing," said Seirup. "It's our job to maximize exposure, drive traffic, and help convert those visitors into customers."
About Wise Geek Marketing
Wise Geek Marketing is the result of two industry experts coming together to solve what they saw to be a rampant problem – online marketing services that don't deliver results. At Wise Geek:
We believe online marketing should not be voodoo.
We believe that major providers in the industry simply do not care about the success or failure of their customers' businesses.
We care about the business success of our clients.
The mission of Wise Geek Marketing is to provide tangible results using proven online marketing techniques. We each have more than 15 years of experience in marketing, website development, and business creation.
About Gordon Seirup
Gordon's first business failed. Started in 1992, while he was in the second grade, he was nearly suspended for operating a business on school property (and as a result lost his initial investment of $10). While $10 doesn't sound like a lot of money lost on a business venture, it's a lot of money to an 8-year old! This loss was a formative experience and an important lesson learned early. In 1997 Gordon joined fellow classmate Rob Rowe and his business Rockin' Rob's Disc Jockey Service, which they continued to operate for six years through high school and briefly beyond. Gordon got into graphic design and web development in 1999, launching his first website for a paying client in 2000. After a brief distraction attaining a Psychology degree at Colorado State University, he returned to the industry professionally in 2008, and founded his website development and consulting company, Copper Leaf Creative, in 2011.
About Vi Wickam
Vi created his first website in 1995, just two years after AOL added Internet. Vi started his first IT and web development business in 1997 while he was still a computer engineering student at the University of Evansville. Rather than taking a "steady job" when he graduated, Vi decided that running a business and helping his clients was more fun, and might even make more money in the long run. Vi took that joy of helping his clients and grew On-Site Computer Solutions to more than $700K in annual sales. He ran On-Site profitably until 2009, then decided he was ready to return to God's Country to be closer to his family, blue skies, and the amazing culture of northern Colorado. Over the last five years, Vi has continued to create and market awesome (and effective) WordPress and eCommerce websites. When Vi isn't helping his clients do amazing things online, he is a champion fiddler.
Posted on | February 24, 2015 | No Comments
2015 show features unique artists from communities throughout Colorado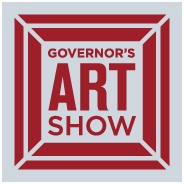 Loveland, Colorado – The 24th Annual Governor's Art Show (formerly The Annual Governor's Invitational Art Show and Sale) is pleased to announce the participating artists in this year's show, which will be held May 31 through June 28, 2015 at the Loveland Museum & Gallery.
Fifty-three Colorado artists will display their sculpture, photography, mixed media, oil, watercolor and acrylic paintings at the Loveland Museum/Gallery. "Our jury really had a challenging job," said Pam Osborn, show director. "With more than 300 entries from some of the most talented artists in the state, narrowing the field was extremely difficult."
Featured among this year's artists is an interesting story of an artist coming full circle and returning home. 2001 Rotary art scholarship winner Mark Bailey, who graduated from Thompson Valley High School and then attended the Academy of Art University in San Francisco, California, now lives and works in Windsor as a professional artist. "I come from a family that appreciates art," said Bailey. "I grew up attending the show and seeing the works of Quang Ho, Ron Hicks and Kim English, among many others, was definitely one of my early inspirations to pursue painting."
"We are so pleased, as we approach our silver anniversary in 2016, that the show continues to grow and evolve, attracting young and established talents who are new to the show, others who enter every year, and seeing artists return who we haven't seen recently," said Osborn. "The show has really become a reflection of the state of the art world in Colorado."
For almost a quarter century, The Loveland Rotary Club and The Thompson Valley Rotary Club have combined efforts to aid Colorado artists in earning more than $2 million over the term of the show.
In addition to Bailey, some of the Colorado artists participating in the show for the first time include plein air painter Rita Cirillo, painter Amelia Caruso, wildlife painter Ezra Tucker, and steampunk sculptor John Paul Price. Kim Mackey of Pueblo returns this year, along with Loveland sculptor Gary Alsum.
"As we celebrate our 24th year of the Governor's Art Show, we are excited by the wide variety of art we get to share, and the growth in submissions over the last few years," added Osborn. "The quality and variety of work will make this one of our most exciting shows in many years."
For a complete list of artists in this year's show as well as representations of their work or to purchase opening reception and special event tickets, please visit the GAS website, www.governorsartshow.org
2015 Show Sponsors Sought
Those interested in sponsoring the 2015 Governor's Art Show should contact governorsartshow@gmail.com for details.
The 2014 show was made possible by Platinum-level sponsors The Nanci Garnand Team; Gold-level sponsors Good Samaritan Society, KUNC, Loveland Ready-Mix Concreate, Medical Center of the Rockies, The WBO Company, and Shannon Marketing Communications; Silver-level sponsors Columbine Gallery, Dancing Pines Distillery, Embassy Suites, Kaiser Permanente, Osborn Farms, Spring 44 and Wilbur's Total Beverage; dozens of Bronze-level sponsors; and many others, including Bronze and promotional sponsors and Patrons.
Sponsorships are now available for the 2015 show, and a complete list of sponsors will be posted at http://2015.governorsartshow.org/sponsorships-2/.
Beneficiaries of Sale Proceeds
This event is the largest fundraiser of the year for the Loveland and Thompson Valley Clubs. Funds raised through the sale of art at the show go to each club's respective foundations. Throughout the year, funds are given to a wide variety of causes and groups, including; shelter boxes for Haiti; medical supplies for those in need around the world; clean water projects in Nicaragua and Burma; shoes for children in Thailand; Trees, Water, People; Rotary International's "Stamp Out Polio" project; Project Self Sufficiency; House of Neighborly Service; art scholarships for local students' and Rotary Youth Leadership Camp scholarships.
About the Governor's Invitational Art Show & Sale
The Governor's Art Show & Sale is the largest fundraiser and a capstone project of the Loveland and Thompson Valley Rotary Clubs. It stands out as one of the most prestigious exhibits of original art in the Western United States. For more information about the Governor's Invitational Art Show & Sale, visit www.governorsartshow.org, call 970-663-0919, or email governorsartshow@gmail.com. You can also learn more at the event's Facebook page: https://www.facebook.com/GovsArtShowandSale.
Posted on | February 5, 2015 | No Comments
Broomfield gallery on 287 presents "Friday the 13th Valentine – Unlucky and Love"  February 13-March 11
BROOMFIELD, CO. (February 4, 2015) — Tom Cross, a multi-talented artist and business owner in Broomfield, mixes trepidation and triskaidekaphobia with love and romance and a little philophobia by playing on the juxtaposition of Friday the 13th and Valentine's Day.
This second gallery show by the noted tattoo and large canvas artist/inventor/storyteller opens Friday, February 13 and runs through March 11 at the Tom Cross Gallery, 1405 U.S. Highway 287, Broomfield. An artist reception will be held on Friday, February 13 from 6:00 p.m. to 9:00 p.m.
In keeping with the opening date and Valentine's Day, Cross has selected works that represent the concern some people have when a Friday the 13th rolls around, as well as the romance and foreboding that many feel as Valentine's Day approaches, whether they are coupled or single.
"Some folks talk about love and luck, or lack of love and lack of luck," said Cross. "This show presents parts of my collection that represent both love and luck, the good, the bad, the dark and the light when it comes to each."
The deserts of Mexico and Arizona as well as the forests of the Pacific Northwest are just some of the influences seen in Cross' works. Maybe while at the gallery, you'll catch a whiff of the Ursis cologne for men Cross created.
Bring your sweetheart – or someone you're not so fond of. Ask to see some of his hand-painted clothing, each item unique, or one of his masks.
Cross' gallery, which opened in December, showcases a wide variety of work created during a career that spans 50 years.
His first review as an artist came when his second grade teacher asked his class to draw their breakfasts. The teacher noted his drawing of toast looked buttered.
Cross has always created his art for his own satisfaction, not for display or sale. When his tattoo studio filled with original art, and after some cajoling by friends and family, he relented and decided to publicly share his work. This is just the second opportunity for the general public to view and appreciate the progression of his work over the years, and see pieces that reference love and dread.
Learn more about Tom Cross and his work from his blog and his facebook page, or email him. You can also listen to a full podcast with him here.
Media Contact:
Ken Conte
Rise Above Consulting
(970) 227-3588
ken@riseaboveconsulting.com
Posted on | December 16, 2014 | No Comments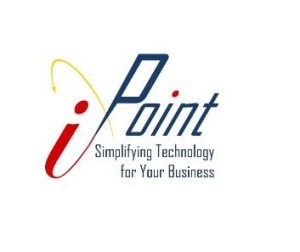 Community activist looks forward to increasing visibility, relationships
Fort Collins, Colorado – iPoint (Information Point Technologies), a network, web design, application development and SEO company serving clients in northern Colorado and nationally, is pleased to welcome Kirsten Gosch to its team as sales account executive.
With a strong background in sales, marketing and non-profit operations management, Gosch is eager to help raise iPoint's visibility, make an even bigger community impact, and create strong business community relationships.
"Working with iPoint is a great opportunity to learn more about IT, website development and for-profit sales," said Gosch. Her duties with iPoint include client generation and retention, social media interaction, and community relations.
"Kirsten is a great addition to our sales team," said Pete Fardal, iPoint marketing director. "She communicates well and finds common ground with many of our business clients."
Gosch obtained a M.S in tourism management from Colorado State University in 2014, and prior to working with iPoint, she was citizen outreach director for the Fund for the Public Interest in Boulder, Colorado. Her B.A. in Technical Journalism and Public Relations is also from CSU. Currently, Gosch is a board member with the Northern Colorado Renewable Energy Society.
When not working, Gosch enjoys backpacking, hula-hooping, and listening to live music.
For more information, contact Pete Fardal at iPoint, 970-266-0703, or pfardal@ipoint-tech.com.
About iPoint
iPoint was founded in 2002 to meet the computer needs of small businesses in northern Colorado and now serves clients across the country. We offer a variety of products and services to help businesses combine all their IT needs into one point of contact, reducing overall costs and the risk of miscommunication. Our team of network experts and developers collaborate to provide the best, most dependable services for your business. As our tagline reads, we really do believe in "Simplifying Technology for your Business." With more than 200 clients and growing, iPoint has become a trusted partner to numerous businesses in a variety of fields. From basic network setups to complex application development, iPoint's services resolve your IT inquiries on time and within your budget. iPoint is proud to partner with a number of local non-profit organizations in Northern Colorado. We offer discounted rates and services for most 501(c) tax-exempt businesses. Learn more at www.ipoint-tech.com, and find us on Facebook, LinkedIn and Twitter.
Posted on | October 28, 2014 | No Comments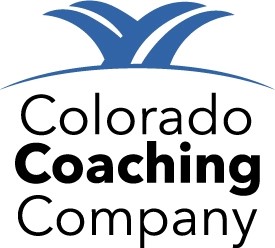 Affordable, effective program gets participants to their goals quicker,
new groups start in November
Loveland, CO – FINISH STRONG, FAST START business group coaching from Colorado Coaching Company is an affordable, effective way to help solo-entrepreneurs grow their businesses now by looking at each aspect of their businesses and professional lives in a small group-mentoring setting.
"Small business owners are hungry for community," said Business Coach Sean McCarthy of Colorado Coaching Company. "There's nothing more reassuring and encouraging than the support and encouragement of like-minded entrepreneurs and that is what this group coaching program is designed to do."
McCarthy said cost – or the perception that coaching is more costly than it is – keeps many solo-entrepreneurs and small business owners from finding professional support to help them grow their business and work through challenges. By becoming part of a group program, costs are reduced and resources are expanded.
"We have found over the years that people who participate in small-group coaching achieve their goals more quickly because of the insight they gain from the group experience, " McCarthy, a Certified Master Coach, added. "This is a great time for small business owners to prepare to grow their business as 2014 comes to a close. This is the time to prepare a foundation for greater success in 2015."
The FINISH STRONG, FAST START business group coaching meets the first and third Wednesdays of each month and is limited to five to seven participants for maximum effectiveness. In addition, there will be an evening teleconference program that will be recorded and available online for those who can't commit to a work-day group or those unable to make the live phone sessions. To find out more about FINISH STRONG, FAST START, visit http://coloradocoachingcompany.com/group-coaching/, or call (970) 541-1099.
About Colorado Coaching Company
Colorado Coaching Company is a premier business and executive life coaching firm based in northern Colorado. Our main client is the small business owner who is ready to grow their business. We help business professionals create a simple to follow plan to get on track. Colorado Coaching Company offers Executive Coaching, Business & Life Coaching, Mentoring & Training. Our business and executive coaching programs focus on five critical areas to achieve results. Contact us today for a free consultation if you are committed to your professional and business success. Proud member of the Loveland Chamber of Commerce and the Berthoud Area Chamber of Commerce. Call today, (970) 581-2872, or visit the Colorado Coaching Company website or FB page.
Posted on | October 20, 2014 | No Comments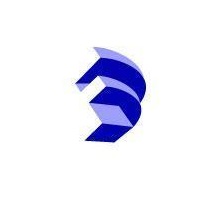 Faustson Tool Principals Honored by City & Community of Arvada
Svaldi, Hostetter receive Entrepreneurial Spirit Award
Arvada, CO – Recognizing their decades-long commitment to innovation and technology, Alicia Svaldi and Heidi Hostetter of Faustson Tool have been honored by the Arvada Economic Development Association (AEDA) with the Lloyd J. King Entrepreneurial Spirit Award. The award, named in honor of the late King Soopers founder, was presented October 9 at the AEDA 20th annual Business Appreciation Awards Breakfast, which was held at the Arvada Center for the Arts and Humanities.
"To be recognized in this way by the city is really just heartwarming and very special for us," said Faustson co-founder Alicia Svaldi. Hostetter agreed, "We are completely honored that we are being recognized for this." They each also stressed their gratefulness to the City of Arvada and specifically the AEDA for its support as Faustson has grown into an innovative leader with a unique niche in their field.
"It's been a good year for Faustson, and it's gratifying to have our industry, our community, and our clients recognize the work we're doing," said Hostetter. "This award, along with Ball Aerospace recognizing us as its Platinum Supplier of the Year, and being a Colorado Companies to Watch finalist reflects well on our daily efforts to serve our customers and move our company, and our industry, forward. It also confirms that our move to offer 3D metal printing in 2015 is another step in the right direction."
The 2014 award is the second time in the past five years that Faustson has been recognized for its contributions to Arvada's economic development. In 2009, AEDA honored Faustson as an Outstanding Business.
"Faustson Tool continually demonstrates leadership and excellence in innovation, and in everything they do," said Paul Heller, AEDA president. "They are a valuable member of Arvada's business community."
This latest honor recognizes not only the company's longevity in the community but its continued growth and innovation in its industry through partnerships with prestigious national and international clients and by adopting new technology to better serve its customers.
About Faustson Tool
Faustson Tool, a worldwide leader in the machining industry, provides services for clients worldwide in the medical, aerospace, aeronautics, defense, semiconductor and other industries. The company, founded in 1982, provides 3-, 4- and 5-axis milling and 5-axis EDM services, as well as turning capabilities for cutting-edge custom part production, and efficient production of standard parts. Faustson Tool is woman owned and operated small business. For more information, visit www.faustson.com, email hhostetter@faustson.com or call (303) 420-7422.
About the Arvada Economic Development Association
The AEDA's mission is to provide business and commercial development services to new and existing businesses, so they can grow and expand to create jobs, increase revenue and make capital investments. For more information, visit www.ArvadaEconomicDevelopment.org.
« go back
—
keep looking »