Posted on | October 28, 2014 | No Comments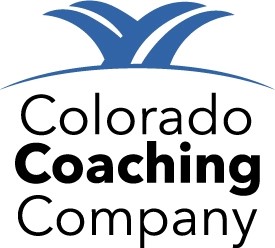 Affordable, effective program gets participants to their goals quicker,
new groups start in November
Loveland, CO – FINISH STRONG, FAST START business group coaching from Colorado Coaching Company is an affordable, effective way to help solo-entrepreneurs grow their businesses now by looking at each aspect of their businesses and professional lives in a small group-mentoring setting.
"Small business owners are hungry for community," said Business Coach Sean McCarthy of Colorado Coaching Company. "There's nothing more reassuring and encouraging than the support and encouragement of like-minded entrepreneurs and that is what this group coaching program is designed to do."
McCarthy said cost – or the perception that coaching is more costly than it is – keeps many solo-entrepreneurs and small business owners from finding professional support to help them grow their business and work through challenges. By becoming part of a group program, costs are reduced and resources are expanded.
"We have found over the years that people who participate in small-group coaching achieve their goals more quickly because of the insight they gain from the group experience, " McCarthy, a Certified Master Coach, added. "This is a great time for small business owners to prepare to grow their business as 2014 comes to a close. This is the time to prepare a foundation for greater success in 2015."
The FINISH STRONG, FAST START business group coaching meets the first and third Wednesdays of each month and is limited to five to seven participants for maximum effectiveness. In addition, there will be an evening teleconference program that will be recorded and available online for those who can't commit to a work-day group or those unable to make the live phone sessions. To find out more about FINISH STRONG, FAST START, visit http://coloradocoachingcompany.com/group-coaching/, or call (970) 541-1099.
About Colorado Coaching Company
Colorado Coaching Company is a premier business and executive life coaching firm based in northern Colorado. Our main client is the small business owner who is ready to grow their business. We help business professionals create a simple to follow plan to get on track. Colorado Coaching Company offers Executive Coaching, Business & Life Coaching, Mentoring & Training. Our business and executive coaching programs focus on five critical areas to achieve results. Contact us today for a free consultation if you are committed to your professional and business success. Proud member of the Loveland Chamber of Commerce and the Berthoud Area Chamber of Commerce. Call today, (970) 581-2872, or visit the Colorado Coaching Company website or FB page.
Posted on | October 20, 2014 | No Comments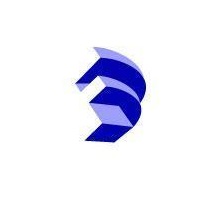 Faustson Tool Principals Honored by City & Community of Arvada
Svaldi, Hostetter receive Entrepreneurial Spirit Award
Arvada, CO – Recognizing their decades-long commitment to innovation and technology, Alicia Svaldi and Heidi Hostetter of Faustson Tool have been honored by the Arvada Economic Development Association (AEDA) with the Lloyd J. King Entrepreneurial Spirit Award. The award, named in honor of the late King Soopers founder, was presented October 9 at the AEDA 20th annual Business Appreciation Awards Breakfast, which was held at the Arvada Center for the Arts and Humanities.
"To be recognized in this way by the city is really just heartwarming and very special for us," said Faustson co-founder Alicia Svaldi. Hostetter agreed, "We are completely honored that we are being recognized for this." They each also stressed their gratefulness to the City of Arvada and specifically the AEDA for its support as Faustson has grown into an innovative leader with a unique niche in their field.
"It's been a good year for Faustson, and it's gratifying to have our industry, our community, and our clients recognize the work we're doing," said Hostetter. "This award, along with Ball Aerospace recognizing us as its Platinum Supplier of the Year, and being a Colorado Companies to Watch finalist reflects well on our daily efforts to serve our customers and move our company, and our industry, forward. It also confirms that our move to offer 3D metal printing in 2015 is another step in the right direction."
The 2014 award is the second time in the past five years that Faustson has been recognized for its contributions to Arvada's economic development. In 2009, AEDA honored Faustson as an Outstanding Business.
"Faustson Tool continually demonstrates leadership and excellence in innovation, and in everything they do," said Paul Heller, AEDA president. "They are a valuable member of Arvada's business community."
This latest honor recognizes not only the company's longevity in the community but its continued growth and innovation in its industry through partnerships with prestigious national and international clients and by adopting new technology to better serve its customers.
About Faustson Tool
Faustson Tool, a worldwide leader in the machining industry, provides services for clients worldwide in the medical, aerospace, aeronautics, defense, semiconductor and other industries. The company, founded in 1982, provides 3-, 4- and 5-axis milling and 5-axis EDM services, as well as turning capabilities for cutting-edge custom part production, and efficient production of standard parts. Faustson Tool is woman owned and operated small business. For more information, visit www.faustson.com, email hhostetter@faustson.com or call (303) 420-7422.
About the Arvada Economic Development Association
The AEDA's mission is to provide business and commercial development services to new and existing businesses, so they can grow and expand to create jobs, increase revenue and make capital investments. For more information, visit www.ArvadaEconomicDevelopment.org.
Posted on | October 15, 2014 | No Comments
Manhard Consulting Announces Relocation and Expansion of Westminster, CO Office
Westminster, Colorado – Manhard Consulting, a civil engineering and surveying firm with offices nationwide, is pleased to announce that their Westminster, CO office has relocated to a larger space.
Growth in demand for the firm's services and the resulting expansion of staff led to the move. The larger office space allows Manhard to continue growing their staff to more efficiently respond to client needs, particularly in the burgeoning energy market in the region, which has steadily brought new work to the Westminster and North Dakota Manhard offices. In addition, the design of the new office space provided the opportunity to create a more collaborative work space.
"This relocation provides the space we need to continue growing," said Thomas Cave, senior manager, Western region for Manhard Consulting. "Our top priority has always been to exceed the needs of our clients. This move allows us to add key talent and effectively respond to the increase in demand for our services across the western region of the U.S."
Until now, the Westminster office operated as Accurate EngiSurv, a division of Manhard Consulting, after the principals and associates of Accurate EngiSurv joined Manhard in late 2013. Since then, the site's staff has grown 50 percent. With the relocation, the Westminster office will operate as Manhard Consulting. This location brings clients in the region Manhard's broad scope of civil engineering and surveying services, including increased access to construction layout, boundary surveys, global position surveys (GPS), and automated computer mapping.
The new office is located at:
10835 Dover Street
Suites 700-800
Westminster, CO 80021
303.665.5505
To learn more, please contact Mr. Thomas Cave at 303.665.5505 or tcave@manhard.com, or call Manhard Consulting toll-free at 866-MANHARD (866.626.4273).
Manhard Consulting opened its first satellite office in Colorado in 1998 in response to a client's request to follow them as they expanded to the Rocky Mountain region. This decision to grow the firm and expand geographically based on clients' needs set the groundwork for a pattern of sustained growth across the United States. That national strategy helped the company earn a place on the ENR Top 500 list.
About Manhard Consulting
Manhard Consulting provides civil engineering, surveying, water resources management, water and wastewater engineering, environmental sciences, construction management, land planning, landscape architecture, supply chain logistics, and other services to over 6,000 public- and private-sector clients from its offices in Arizona, California, Colorado, Illinois, Indiana, Nevada. The firm's corporate headquarters are in Vernon Hills, Illinois. To learn more about our company and services, visit www.manhard.com or facebook.com/pages/Manhard-Consulting-Ltd.
###
Posted on | September 17, 2014 | 1 Comment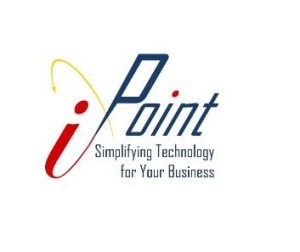 Fort Collins, Colorado – iPoint (Information Point Technologies), a network, web design, application development and SEO company serving clients in northern Colorado and nationally, is pleased to announce the website redesign, upgrade and re-launch for Poudre Property Services, one of Northern Colorado's premiere full-service property management and maintenance companies.
"iPoint did a great job creating a totally redesigned website," said Lee Oldenburg, Poudre Property Services operations manager. "Our old site was outdated with poor visuals and lots of stock images. Now we have cool, integrated features that we hadn't thought of – like interactive Google maps for each property and enhanced search functions."
The increasingly competitive Northern Colorado housing market means having a functional, dynamic, and visually appealing site is critical to property companies wanting to find the right tenants for their clients. This redesign includes technological and aesthetic enhancements to ease navigation and provide better content organization while optimizing the site's appeal to visitors. The redesign gives Poudre Property Services more control over every aspect of their website and enhances the way their properties and services are featured on the site.
Enhancements to the site include:
Clean, fresh look with easy to navigate design
Mobile-friendly site
Streamlined and simplified service offerings
Quick links for most common visitor needs
Greater interactivity for HOA management
Improved, versatile search capability
Oldenburg said they have seen increased site visits since the redesign and they have benefitted in other ways as well. "One thing we didn't expect was inquiries for our landscaping and snow services," he said. "Our old website never produced those."
Analytical data supports Oldenburg's observations that the redesigned site has already improved business for Poudre Property Services. Comparisons from 2013 to 2014 show a more than 90 percent increase in page views, a 30 percent increase in session duration and a bounce rate decrease of more than 90 percent.
For more information, contact Pete Fardal at iPoint, 970-266-0703, or pfardal@ipoint-tech.com.
About iPoint
iPoint was founded in 2002 to meet the computer needs of small businesses in northern Colorado and now serves clients across the country. We offer a variety of products and services to help businesses combine all their IT needs into one point of contact, reducing overall costs and the risk of miscommunication. Our team of network experts and developers collaborate to provide the best, most dependable services for your business. As our tagline reads, we really do believe in "Simplifying Technology for your Business." With more than 200 clients and growing, iPoint has become a trusted partner to numerous businesses in a variety of fields. From basic network setups to complex application development, iPoint's services resolve your IT inquiries on time and within your budget. iPoint is proud to partner with a number of local non-profit organizations in Northern Colorado. We offer discounted rates and services for most 501(c) tax-exempt businesses. Learn more at www.ipoint-tech.com, and find us on Facebook, LinkedIn and Twitter.
Posted on | September 9, 2014 | No Comments
Not the typical fare, but Brad's latest is on page 64: http://issuu.com/lydiasstyle/docs/2014-09-style-web/0
Posted on | August 11, 2014 | No Comments
iPoint's first guest column for BizWest Media (formerly NCBR) was published Friday.
Read it to learn some signs that you may have been hacked or your computer is infected with a virus: http://klou.tt/dwv6esdbz9s4
Posted on | July 14, 2014 | No Comments

Office on Vallejo Street is company's third location
Loveland, Colo. — Schlosser Signs, Inc., a leader in the design, manufacture, installation and service of signage in Colorado, Wyoming, and Nebraska, has announced the company has opened a new office in Denver. The new 7,000-square-foot facility is located at 755 Vallejo Street, near I-25 and 6th Avenue.
In a move that has been a year in the making, the company added this location to better serve its clients in Denver and southern Colorado, along with its growing national clientele. The new Denver facility also provides Schlosser with access to a larger labor pool of applicants with sign industry experience. The company expects the location to be fully staffed by the end of summer.
CEO Carla Schlosser said, "We continually strive to meet and exceed the expectations of our clients. Expanding into Denver allows us to provide quicker response times and better serve this growing market."
Schlosser Signs was founded in Loveland in 1999 by the Schlosser family and has since grown into a full-service commercial sign company serving local, regional and national clients. In 2009, Schlosser Signs marked its 10th Anniversary by purchasing and relocating to its new headquarters, a 10,000-square-foot building in northeast Loveland near I-25 and Crossroads Boulevard. The company has since grown to 40 employees, added a second manufacturing location in downtown Loveland in 2013, added an energy efficiency service division, and expanded its contract manufacturing and installation services for national partners.
About Schlosser Signs
Schlosser Signs opened in Loveland, Colorado in 1999. Their experienced team offers the ability to design, manufacture, and install a vast range of interior and exterior corporate signage including: monument signs, electronic message centers, parking lot lighting, and awnings, among many others. Their goal is to create top quality, great-looking, functional signage that maintains the integrity of their clients' brands while successfully promoting those businesses to guests and the general public.
Schlosser takes care of every aspect of each project, so you don't have to worry about the details. From property surveys and visibility studies, to permit acquisition and maintenance long after the project is complete — Schlosser Signs does it all, locally, regionally, and nationally.For more information about all Schlosser's products and services, call (970) 593-1334, email info@scholossersigns.com, visit them online at www.schlossersigns.com, find them on Twitter (https://twitter.com/schlossersigns) and Facebook (https://www.facebook.com/schlossersigns).
Posted on | June 10, 2014 | No Comments
Outstanding works by participating artists and local students selected for recognition; City's Visual Arts Commission purchases piece for display
The 23rd Annual Governor's Art Show (formerly The Annual Governor's Invitational Art Show and Sale) has named winning entries from amongst the pieces accepted into this year's show.
They include:
Railcar Patina, painting, by Stephanie Hartshorn
Autumn Reflections, photograph, by Don Hamilton
Fields of Favor, sculpture, by Clay Enoch
"We are thrilled to have the opportunity to offer awards this year, and truly appreciate the support of local businesses to make them possible," said Show Director Pam Osborn. "We congratulate the winners, and offer a sincere 'Thank you!' to Art of the Rockies and Bronze Services, along with all the participating artists and sponsors."
Stephanie Hartshorn: "I was wholly impressed with the group's commitment to the show and sincere enthusiasm for the artists who were chosen. This isn't your typical painting & sculpture show — the range of artwork is quite varied and interesting. It expresses many more voices of creativity than you would normally have access to in a show like this. I like that–I find it refreshing and inspiration for my own work. This tanker car was particularly intriguing — an instant painting in my mind. I was taken by the pattern of oxidation, drips and layers of paint that had built up over the years; but what really sold me were the hits of intense color set off against all that black and gray steel…like an industrial tip of the hat to the works of Mondrian."
Don Hamilton: "I am honored to receive this award. The Governor's Art Show has a longstanding history of featuring some of the finest artists in Colorado, and I am privileged to be a part of it. 'Autumn Reflections' is a painting of the area near Piney Lake in the Gore Range above Vail, Colorado. I have often painted the area at different times of the year, and find it very appealing. The pattern of reflections in the water combined with the colors of autumn really attracted me to the scene."
Clay Enoch: "My friends have spoken highly about this show for years, but this was my first time to participate. What a fantastic show: diverse work, great artists, it was beautifully presented and the opening was a wonderful success! I am sincerely honored to be recognized in this company of fine artists."
Student winners and recipients of $2,000 Loveland Rotary Art Scholarships this year include:
Jacob Ryan Ruscko, Mountain View High School, for Dogfight, done in graphite
Zohra Aslami, Thompson Valley High School, for Pure Perfection, in mixed media and acrylic
Jenna Hepp, Berthoud High School, for Vibrant Life, in watercolor and colored pencil
The City of Loveland's Visual Arts Commission selected and purchased a piece from this year's show. It chose 10th Mountain Division, an oil painting by Jared Hankins: "As a native of Colorado, it meant a lot to me to be accepted into the Governor's Art Show. As a first-time participant, I was very impressed with the level and quality of the art hanging in the show, and honored that I had an opportunity to hang alongside some very talented artists. The City of Loveland has a remarkable collection of art and is a destination for artists and collectors. I am humbled and honored the Visual Arts Commission purchased my depiction of the Gore Range to add to their permanent collection. I am looking forward to seeing where it is placed.'
This year's Governor's Art Show is open to the public through June 15th, 2014, at the Loveland Museum/Gallery. Fridays at 12:30 p.m., show visitors can connect with a local artist acting as a docent for the show. May 30 features Mary Landis; June 7 features Jim Biggers; and June 14 features Gordon Middleton. Join them to hear about their work, the other work featured in GAS, as well as the Loveland and Colorado art scenes.
The 2014 show, as in years past, features a juried collection of outstanding works by Colorado artists. For more than 20 years, both The Loveland Rotary Club and The Thompson Valley Rotary Club have combined efforts to sell more than $2 million of work by Colorado artists.
Beneficiaries of Sale Proceeds
This event is the largest fundraiser of the year for the Loveland and Thompson Valley Clubs. Funds raised through the sale of art at the show go to clubs' respective foundations. Throughout the year, funds are given to a wide variety of causes and groups, including the Thompson Valley Honor Society for painting Valentine hearts; shelter boxes for Haiti; medical supplies for those in need around the world; clean water projects in Nicaragua and Burma; shoes for children in Thailand; Trees, Water, People; Rotary International's "Stamp Out Polio" project; Project Self Sufficiency; House of Neighborly Service; art scholarships for local students' and Rotary Youth Leadership Camp scholarships.
About the Governor's Invitational Art Show & Sale
The Governor's Art Show & Sale is the largest fundraiser and a capstone project of the Loveland and Thompson Valley Rotary Clubs. It stands out as one of the most prestigious exhibits of original art in the Western United States. For more information about the Governor's Invitational Art Show & Sale, visit www.governorsartshow.org, call 970-663-0919, or email governorsartshow@gmail.com. You can also learn more at the event's Facebook page: https://www.facebook.com/GovsArtShowandSale.
Posted on | June 9, 2014 | No Comments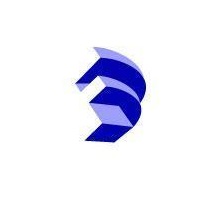 Awards, new partnerships, affiliations, and technology help advance its industry and better serve clients Arvada manufacturing company
Arvada, Colo. — Faustson Tool, a worldwide leader in five-axis manufacturing technology, is expanding its reach and adding to the capabilities it offers clients to help maintain and extend the lead Colorado has established in high-tech manufacturing and precision machining. The company continues to push manufacturing in Colorado ahead through the adoption of new technology and its involvement with industry organizations and innovative partnerships.
Awards & Recognition
Implementing these innovations and providing quality work that sets industry standards has brought the company recognition. This spring Faustson was named by Ball Aerospace as its Platinum Supplier of the Year; and was nominated and selected as a finalist and Top 100 company in the state by the 2014 Colorado Companies to Watch awards program.
New 3D Metal Printing Technology
Faustson's motto, "We accept your challenge," puts Faustson's ability to manufacture and deliver anything the imagination can create front and center. An exciting new development for the company is the addition of 3D metal printing in 2014.
3D metal printing utilizes a variety of powdered metals and alloys to create complex, high-quality products from 3D CAD data. This new technology promises to deliver high precision and reduce design cycle times, and can create products that can't otherwise be made using traditional machining techniques. Adding 3D metal printing follows on the company's decades-long track record of studying, acquiring, and implementing the newest innovations in manufacturing technology, and bringing a variety of new capabilities to Colorado to better serve its clients locally and worldwide.
New Industry Partnerships & Affiliations
Faustson President Alicia Svaldi has been appointed to both the Colorado Advanced Manufacturing Alliance (CAMA) and Manufacturer's Edge (formerly Colorado Association for Manufacturing Technology/CAMT) boards, and she is encouraged by the developments taking place within the industry in Colorado. The company has been able to streamline its workflow with a recent partnership with Manufacturer's Edge, freeing up time on its machines to satisfy a higher volume of client needs and allowing the Faustson team to focus on new developments. Faustson Vice President Heidi Hostetter sits on the Advanced Industries Accelerator (AIA) board for the Colorado Office of Economic Development and International Trade (COEDIT). Faustson is also working with a variety of academic, state, industry and manufacturing entities to help create a 3D printing curriculum for higher education in Colorado.
About Faustson Tool
Faustson Tool, a worldwide leader in the machining industry, provides services for clients worldwide in medical, aerospace, aeronautics, defense, semiconductor and other industries. The company, founded in 1982, provides 3-, 4- and 5-axis milling and 5-axis EDM services, as well as turning capabilities for cutting-edge custom part production, and efficient productio of standard parts. It will add 3D metal printing capabilities this year. Faustson Tool is woman-owned-and-operated small business. For more information, visit www.faustson.com, email hhostetter@faustson.com, or call (303) 420-7422.
Posted on | May 27, 2014 | No Comments

Partnership covers new and existing North American predictive maintenance systems
Loveland, Colorado – DataTraks, which provides engineering and software solutions for companies around the world in the railroad industry, today announced it has contracted with the Transportation Technology Center, Inc. (TTCI) to manage the application of TTCI's Trackside Acoustic Detection System (TADS®) in North America. TTCI is a wholly owned subsidiary of the Association of American Railroads (AAR).
TADS was designed to detect and monitor flaws in tapered roller bearings at normal track speeds. It is a non-vital, non-safety critical detection system. The system's bearing detection algorithms are designed to flag certain known features associated with internal bearing defects. TADS is designed to detect the following condemnable bearing defects in AAR-type tapered roller bearings:
Cup spalls or brinells

Cone spalls or brinells

Spalled, etched, or seamed rollers

Water-etched raceways
There are currently 18 TADS sites in the U.S. and Canada.
"The years of work we've done in partnership with TTCI on TADS has been a key part of our growth and success, and we're excited to have this expanded opportunity to manage this important system for them," said DataTraks' President and CEO James Bilodeau.
About TTCI
TTCI, a wholly owned subsidiary of the Association of American Railroads, is a world-class transportation research and testing organization that provides emerging technology solutions for the railway industry throughout North America and the world. Headquartered in Pueblo, Colorado, TTCI manages extensive track facilities, state-of-the-art laboratory facilities, and a highly talented engineering and support staff, making TTCI the obvious choice for meeting railway research and testing needs. Learn more at www.aar.com.
About DataTraks
DataTraks was founded in 1998 to help railroad operators make critical decisions regarding the development and maintenance of safe, effective rail systems. The company provides customized engineering and software solutions for companies around world, in the railroad, manufacturing, and mining industries. DataTraks clients benefit from an experienced team of electrical, mechanical and software engineers dedicated to helping those they serve operate safer and more efficiently. Areas of focus include Positive Train Control (PTC), wireless sensor systems, custom software, non-destructive evaluation, and preventative maintenance. For more information, visit www.datatraks.com, call (970) 461-1140, or email info@datatraks.com.
###
« go back
—
keep looking »