Posted on | May 7, 2014 | No Comments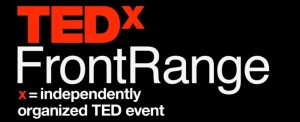 Here's your chance to share your TEDx-style talk with us! 
Loveland, CO– TEDxFrontRange, for its third year at Loveland's Rialto Theater Center, introduces "Your TEDxFrontRange" – an opportunity for anyone to share their TEDx-style message with the world. Upload a video of yourself giving a TEDx-style talk or presentation. We will review all uploaded videos and post them on our website. From the videos submitted by May 16th, one video may be selected and shown at the upcoming TEDxFrontRange event on May 22, 2014.
You may choose most any topic, with just a few exceptions: no commercials, no pseudoscience, no religion, and no politics – not because these topics aren't interesting, they just have no place in TEDx.
Make a video to tell the world about your flying office chair concept, what you did to merit a bronze statue of yourself in the town square, or how you became a successful emu farmer. We're listening. It doesn't have to be a professional production. Use your laptop, smartphone, or hand-held video camera if you'd like.
When you're done, simply submit a link or upload your video on our website. We'll review it, post the best ones to our website and YouTube channel, and pick the best one to share at our event May 22.  Be interesting. Be inspirational. Be informative. Be YOURSELF! This is YOUR TEDxFrontRange!
For more information about TEDxFrontRange, including confirmed speakers or to buy tickets, go to: www.tedxfrontrange.com or www.facebook.com/TEDxFrontRange.
About TEDxFrontRange
TEDxFrontRange is supported by FrontRange Initiatives (a Colorado non-profit corporation).Our hope is to put the world spotlight on the creative potential of Loveland and the Front Range of Colorado. We seek to do so by engaging our audience with an intriguing collection of presenters, performers and TED Talks as we explore the promises, the challenges and the potential of the dynamic combination of creative potential. We've started the conversation and plan to keep it growing for years to come.
About TEDx, x = independently organized event
In the spirit of ideas worth spreading, TEDx is a program of local, self-organized events that bring people together to share a TED-like experience. At a TEDx event, TEDTalks video and live speakers combine to spark deep discussion and connection in a small group. These local, self-organized events are branded TEDx, where x = independently organized TED event. The TED Conference provides general guidance for the TEDx program, but individual TEDx events are self-organized. (Subject to certain rules and regulations).
About TED
TED is a nonprofit organization devoted to Ideas Worth Spreading. Started as a four-day conference in California 26 years ago, TED has grown to support those world-changing ideas with multiple initiatives. At TED, the world's leading thinkers and doers are asked to give the talk of their lives in 18 minutes. Talks are then made available, free, at TED.com. TED speakers have included Bill Gates, Jane Goodall, Elizabeth Gilbert, Sir Richard Branson, Benoit Mandelbrot, Philippe Starck, Ngozi Okonjo-Iweala, Isabel Allende and former UK Prime Minister Gordon Brown. Two major TED events are held each year: The TED Conference takes place every spring in Long Beach, California (along with a parallel conference, TEDActive, in Palm Springs), and TEDGlobal is held each summer in Edinburgh, Scotland.
TED's media initiatives include TED.com, where new TEDTalks are posted daily; the new TED Conversations, enabling broad conversations among TED fans; and the Open Translation Project, which provides subtitles and interactive transcripts as well as the ability for any TEDTalk to be translated by volunteers worldwide.
TED has established the annual TED Prize, where exceptional individuals with a wish to change the world are given the opportunity to put their wishes into action; TEDx, which offers individuals or groups a way to host local, self-organized events around the world; and the TED Fellows program, helping world-changing innovators from around the globe to become part of the TED community and, with its help, amplify the impact of their remarkable projects and activities. For information about TED's upcoming conferences, visit http://www.ted.com/registration. Follow TED on Twitter at http://twitter.com/TEDTalks, or on Facebook at http://www.facebook.com/TED.
###
Posted on | April 12, 2014 | No Comments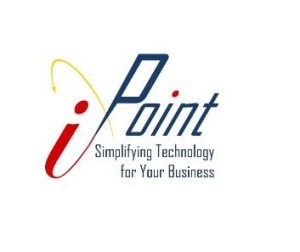 Celebrate Earth Day with iPoint, Tyler Systems, and Fort Collins Nursery
Fort Collins, Colorado – iPoint (Information Point Technologies), a local network, web design and SEO company, observes Earth Day 2014 with the inaugural Flowers for Towers computer recycling event April 22-25.
Between 20 and 50 million metric tons of e-waste is discarded worldwide every year. Do our planet a small favor and keep it out of the landfill, and out of the hands of those that don't adhere to safe recycling standards. Drop off your old machine and plant some beautiful flowers.
iPoint has partnered with Tyler Systems and Fort Collins Nursery to provide local businesses with free, secure, responsible recycling and disposal of laptops, PC towers, and servers (sorry, no monitors accepted). Bring your equipment to receive a gift certificate from Fort Collins Nursery and special offers from iPoint.
Each PC or server dropped off for recycling will have its hard drive wiped clean by Tyler systems. Equipment will then be sorted into components to be recycled appropriately.
iPoint, located at 135 West Swallow, Bldg. A in Fort Collins, Colorado, will accept drop offs on Earth Day, Tuesday April 22nd, from 10:00 a.m. to 4:00 p.m., and Wednesday, Thursday and Friday, April 23-25, from 11:00 am to 3:00 p.m.
Northern Colorado and Wyoming businesses are encouraged to recycle equipment, with no fees, and plant something beautiful in exchange.
For more information, contact Pete Fardal at iPoint, 970-266-0703, or pfardal@ipoint-tech.com.
About iPoint
iPoint was founded in 2002 to meet the computer needs of small businesses throughout northern Colorado. We offer a variety of products and services to help businesses combine all their IT needs into one point of contact, reducing overall costs of miscommunication. Our team of network experts and web developers collaborate to provide the best and most dependable services for your business. As our tagline reads, we really do believe in "Simplifying Technology for your Business". With more than 200 clients and growing, iPoint has become a trusted partner to numerous businesses in a variety of fields. From basic network setups to complex application development, iPoint's computer network services will resolve your IT inquiries on time and within your budget. iPoint is proud to partner with a number of local non-profit organizations in Northern Colorado. We offer discounted rates and services for most 501(c) tax-exempt businesses. Learn more at www.ipoint-tech.com, and find us on Facebook and Twitter.
Posted on | April 9, 2014 | No Comments

Loveland Realtor sees great potential in relocating to RE/MAX Eagle Rock
Loveland, CO – Nanci Garnand of The Nanci Garnand Team and RE/MAX is pleased to announce her move to RE/MAX Eagle Rock, located near the Budweiser Event Center at 6028 Stallion Drive in Loveland, CO. With more than 18 years of success in the Colorado real estate market, Garnand looks forward to being headquartered in an area with increasing potential.
According to state demographers, northern Colorado, particularly Larimer and Weld counties, will see its population double within the next 25 years. Windsor, Colorado boasts a current growth rate of almost 17 percent, compared to the 9.7 percent national average.
Nanci's new location at RE/MAX Eagle Rock puts her in the center of activity in northern Colorado. The new, more convenient location, right off I-25 and Crossroads Boulevard, places her in a prime spot to assist clients in Loveland, Fort Collins, Windsor, Johnstown, Milliken, Berthoud, Wellington, Ault, and Kersey. With new residential and commercial properties now being built and new schools being proposed in Loveland and Windsor, Garnand will use her expertise and knowledge of the area to help families and business find the perfect place.
Nanci has utilized her commercial banking background in helping commercial clients and is looking forward to doing more of that at RE/MAX Eagle Rock with her team. Nanci's team consists of one assistant, Rachel Mathis, who moved to the area from Atlanta, Georgia. Rachel's background in new construction and loan processing will continue to be an asset at the new location. New Marketing Manager Robin Westcott worked in a high-volume accounting practice as office manager prior to making a change and attending school for physical therapy. Also on the Garnand team is Beth Jackson. Beth has a background in web design and will be overseeing the lead-generation system.
Known as "Your Northern Colorado Source," Nanci earned Platinum Club recognition from RE/MAX International for her sales efforts in 2013, despite taking a month to travel in India with a Rotary Friendship Exchange. She is grateful for the people who chose her to assist them in buying and/or selling, investing, and commercial sales. She and her team are looking to the future of northern Colorado and are happy to be assisting in growing the region.
About Nanci Garnand
Nanci Garnand started in real estate in 1995 after a successful career as a consumer, commercial lender and private banker in the banking world. Garnand strives to maintain 80 percent of her business from referrals or repeat business. For more information, call (970) 227-1327 (call or text), or 970-251-7124 office, or email Nanci@SellsRealEstate.com. You can also connect with Nanci on Twitter (https://twitter.com/nancigarnand), LinkedIn (http://www.linkedin.com/in/nancigarnand), and Facebook (www.facebook.com/ngarnand).
About RE/MAX Eagle Rock
RE/MAX Eagle Rock in Loveland connects families to new construction, single family, luxury, and patio homes, as well as investor and commercial land and lots. Properties are often Mountain View properties, beach- or waterfront properties, or executive or luxury homes.The team at RE/MAX Eagle Rock helps clients that are looking for an exclusive home or just something in a specific area of Northern Colorado. Their staff of full-time, commercial brokers specialize in office, industrial, retail, investment, and business brokerage. Their commercial professionals' experience and knowledge will enable you to clearly and quickly identify a course of action that delivers maximum value to your company or to your individual portfolio. Contact the RE/MAX Eagle Rock office at (970) 593-0999.
Posted on | April 4, 2014 | No Comments
6th annual event will be held the second and third weekends of October
Loveland, Colorado – The 6th Annual Loveland Art Studio Tour (LAST) has issued a call for artists for its 2014 event. Applications are available here via CallForEntry. Applications accepted through May 10. Artists notified May 20. Event Dates: October 11 & 12 and October 18 & 19, 2014, 10:00 a.m. to 5:00 p.m. daily.
LAST seeks passionate, unique, interesting artists who have an individual style. Because one of the event's goals is to educate the community about art, artists who incorporate learning opportunities into their work will have an edge in the application
"The Tour helped me connect with people I would not otherwise have met. A number of people who were curious about the large sculpture at the entrance to my property were able to visit me and learn more about what I do," said local sculptor Bobbie Carlyle.
Past Loveland Art Studio Tours have provided artists and their patrons with learning and networking experiences. Tour attendees have come to Loveland from over 50 different zip codes in past years.
Loveland painter George Coll said, "I really like welcoming people into my home and studio. It is a really special place for me, and I think most artists feel the same way. For me, it is a time to put my work on the walls, and really reflect on all that I've done. To then share this space where I create is very special."
A change to the tour this year is that sub-sections of the overall tour will be grouped by geographic regions in Loveland. For example, studios on the far west side of town will be the "Foothills Loop." A suggested route for each loop will be featured on the map found in the Loveland Art Studio Tour brochure highlighting the studios open for tours, other points of interest on the route, and supporting food, drink, and lodging locations.
Meet the Artists Preview Show:
The Loveland Art Studio Tour will host an opening reception at the Loveland Museum/Gallery during Loveland's Night on the Town, Friday, September 13. Many of the artists featured on the tour will be there to discuss their artwork.
A Month of LOVEland ARTists:
Participating artists will present educational and instructional programming over the following month leading up to the tour. Demonstrations, presentations, and workshops will be offered at the Loveland Museum & Gallery. The Loveland Museum/Gallery will host a gala Kick-Off party during Loveland's Night on the Town, Friday, October 10.
Loveland Art Studio Tour:
Event dates are Saturday, October 11, 2014 and Sunday, October 12, 2014; and Saturday, October 18, 2014 and Sunday, October 19, 2014. For additional information please visit www.lovelandartstudiotour.com.
Who should apply:
Participation is limited to artists who have a Loveland mailing address; but temporary galleries will be allowed for interested artists who do not have a studio to tour or for artists from outside of Loveland who wish to find space to work and exhibit during the tour. Galleries in the business of selling art are also welcome. Entry into this show is juried, so space is limited. To apply, please visit: https://www.callforentry.org/.
About the Loveland Art Studio Tour
Major sponsors include the Thompson Valley Art League, Steven Held Design, Full Circle Marketing, Shannon Marketing Communications, and Diane McInturff. Learn more at http://www.lovelandartstudiotour.com/, or www.facebook.com/lovelandartstudiotour.
Posted on | April 2, 2014 | No Comments
Open source thrives in Colorado
Open source culture is alive and well in Colorado, for a variety of reasons. Local collaboratives and associations are focused on moving open source issues forward and have the support of tech-savvy Colorado Congressmen and entrepreneurs. In addition to the organizational support, there are a variety of resources and a deep talent pool eager to progress the industry.
Here are some of the Colorado organizations that love open source and are helping to spread open source products and culture here and worldwide.
Read the rest here: http://www.builtincolorado.com/blog/open-source-thrives-colorado
Posted on | March 26, 2014 | No Comments
This week's BICO story: Denver tech startup one of 10 companies invited to inaugural Google for Entrepreneurs Demo Day
Next Wednesday, Google for Entrepreneurs will host its first Demo Day at Google headquarters in Mountain View, CA, and Denver-based GoSpotCheck will be one of 10 companies from across North America presenting.
Co-founded by Matt Talbot, Samantha Holloway and Joey Alfano, GoSpotCheck makes enterprise software to help collect, organize, and react to field data using mobile and web applications. Since its launch last year, it has added AB inBev, Panera and Dannon to its customer base.
Read the rest at http://lnkd.in/bQJADb2
Posted on | March 25, 2014 | No Comments
HOSTING acquires Boston's Ntirety, upping its total employee base to 400
HOSTING, the Denver-based managed cloud hosting services firm founded in 1997 by CEO Art Zeile and COO Joel Daly, this week announced the acquisition of Boston-based Ntirety for an undisclosed amount.
Read the rest here: http://www.builtincolorado.com/blog/hosting-acquires-boston-s-ntirety
Posted on | March 13, 2014 | No Comments
2/2 for today, my story on UQM for IN:
LONGMONT — One long-term, yet quiet story of innovation along Colorado's Front Range is Longmont's UQM Technologies, Inc.
Originally incorporated in 1967, UQM (NYSE MKT: UQM) employs a team of 64 at its 130,000-square-foot facility just east of I-25. There, UQM engineers and manufactures electric motors and controllers for all-electric, hybrid, plug-in hybrid and extended-range vehicles.
Read the rest here:
http://innovationews.com/energy/uqm-quietly-drives-toward-50-years-of-innovation/
Posted on | March 13, 2014 | 1 Comment
A two-fer today. First up, my piece on Remotely from rentBits for BICO:
RentBits CEO Dan Daugherty just launched his latest project, and his inspiration ultimately came from Vail – but not its slopes. He got tired of the tedium of driving I-70 back and forth to the vacation rental unit he and his wife have there – something he had to do to change the code on the unit's entry door every time the latest renter departed.
Read the rest here:
http://www.builtincolorado.com/blog/rentbits-remotelycom-brings-affordable-home-automation-rental-property-management
Posted on | March 9, 2014 | No Comments
Another recent story for Built In Colorado:
Last August, when Entrepreneur magazine ranked U.S. metro regions according to the highest ratio of tech startups compared to the national average, Boulder came out on top; but did you know that the Fort Collins-Loveland area came in a close second?
Boulder gets a lot of startup attention, but thanks in part to the legacy of early tech leaders like Hewlett-Packard, along with Colorado State University and local and regional economic development efforts, digital startups are regularly springing up in Northern Colorado, too.
Here are five, each taking its own path to innovate and solve significant problems in the industries they serve.
Read more about Bulb, YouSeeU, Epic River, Aleph Objects, and DataTraks here:
http://www.builtincolorado.com/blog/5-noco-companies-you-should-know-0
« go back
—
keep looking »